The 10 Best Wet Weather Tires and Why You Need Them
admin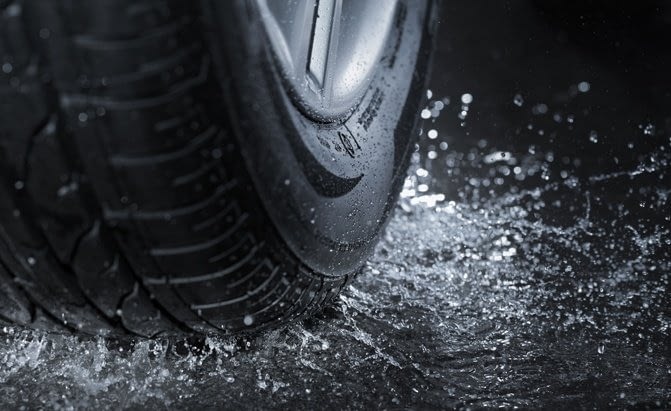 If it rains a lot where you live, you may want to pick a set of tires that excel in the wet.
The best wet weather tires are summer tires. This is because all-season tires force you to compromise with regards to wet and dry weather performance so that they can provide a certain degree of performance in the snow. Summer tires aren't meant to be used in temperatures lower than 45 degrees Fahrenheit, so the tread and compound can be tailored toward providing the utmost grip in the warmer months. That means they also provide more grip when the going gets wet.
In this post, we'll go over some of the best summer tires for the wet and some of the best all-season tires for the wet. This will give you a good idea of what tires excel in the rain, whether you're in the market for summer performance tires or standard all-seasons.
Updated 03/31/2020: Michelin is currently offering a promotion for a $70 Reward Card or Virtual Account with the purchase of any set of 4 tires. Goodyear is offering a $75 Prepaid Mastercard Card when you purchase a set of 4 tires.
1. Editor's Pick: Vredestein Quatrac 5 (All Season)
The Vredestein Quatrac 5 is a standard all-season tire that's suitable for use on mass-market cars and crossovers.
This tire provides a soft, comfortable ride and doesn't sacrifice wet weather handling or grip to do so. These tires provide plenty of grip in the wet and dry and are suitable for use in light snow as well. Due to their ability to soften up your car's ride, these tires are also good if the roads are rough where you live.
TireRack also gives these tires the best-possible rating of 'Excellent' across the board – including in wet and dry grip, winter/snow performance and comfort performance.
With a very attractive price tag, good durability, comfortable ride, great grip in the wet and even strong performance in light snow, the Vredestein Quatrac 5 is a very good all season tire that we'd recommend to any car or crossover owner. It's our Editor's Pick.
Pros

/

Right price, comfortable ride, good grip in the wet and snow, durable
Cons

/

Can be a bit noisy, not designed for spirited driving
Bottom Line

/

While not a performance tire, these tires are perfectly suited to daily driving duties and have awesome wet weather grip